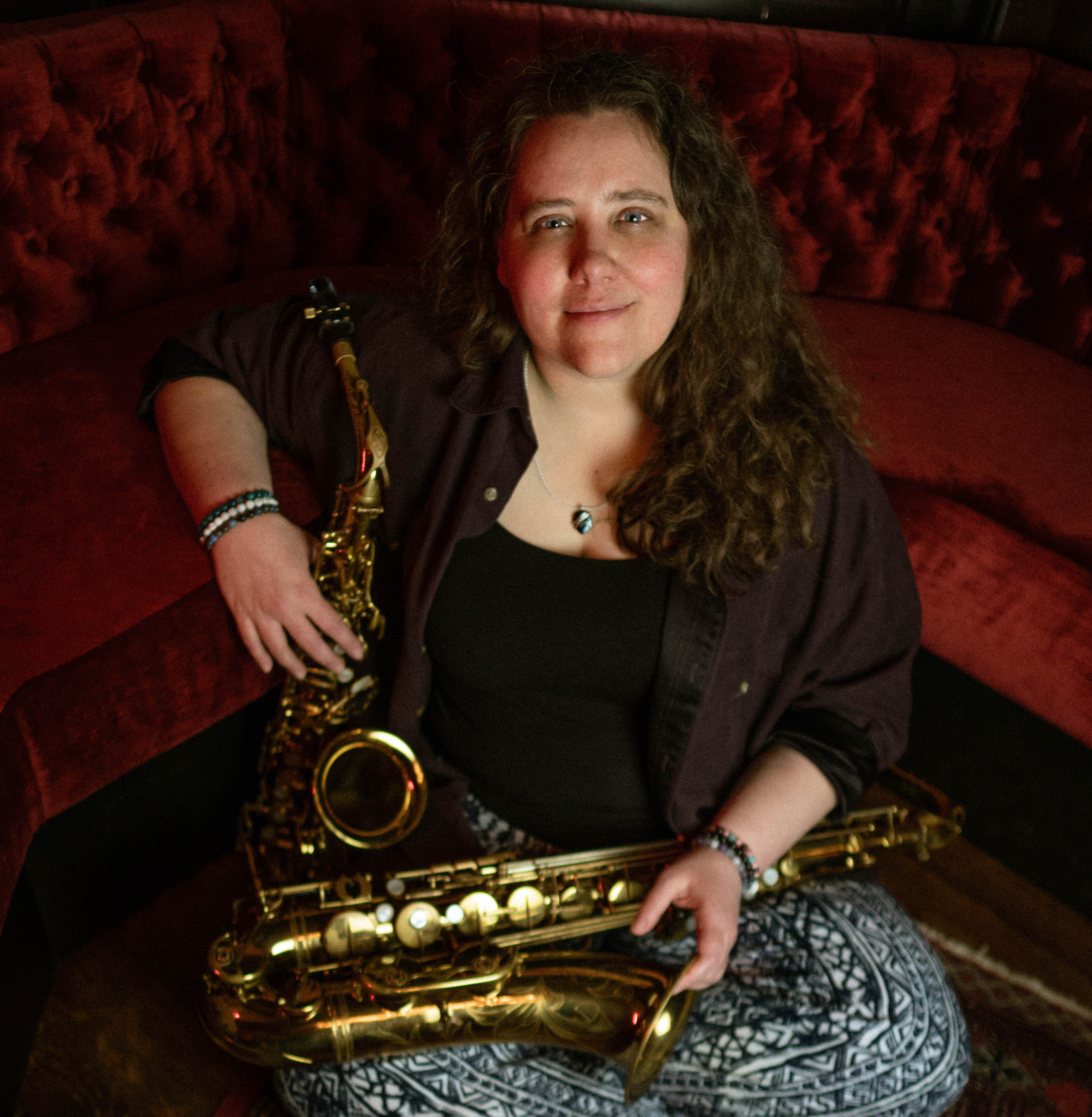 To express authentically, you must feel. For composer, saxophonist, and visual artist Monica Shriver, feelings, and the stories attached to them, are the central inspirations depicted in all of her creative work. Shriver is dedicated to exploring the connections between composition, improvisation, and life. Shriver's artistic expression embraces vulnerability, collaboration, and connection, and is deeply inspired by the human experience. Her intensity and honesty is evident, as she writes and performs her music with maturity and depth that only comes from living life, surviving struggles, paying attention and being willing to put it all out there. Whether it's a composition about a first kiss and all the possibilities that surround that moment, or about tripping in front of hundreds of high school students on her way to give a masterclass, Monica's musical expression is full of intense joy, love, adventure, humor, processing and, of course, feelings. 
Monica has been writing and performing her original works for over twenty years. Her two most influential teachers were Mike Crotty (Airmen of Note), whom she met as an undergrad at Arizona State University, and Stan Smith (Capital University), whom she met while completing her graduate degree, and with whom she continues to collaborate. She continues to learn from "unofficial teachers" drawing inspiration from the recordings of jazz composers like Ornette Coleman, Wayne Shorter, Thelonious Monk, and conversations with composers like Rahsaan Barber, Michael Abene, Art Lande, Alan Baylock, and others. Shriver uses a variety of composing techniques and processes derived from experimentation, exploration, the "following" of a feeling, and improvisation. She has always held wonder and curiosity for how different songs are structured and how composers and arrangers shape and use different musical elements. Monica states, "I often sit with an idea, or a memory, get deep into the space and feeling of that moment and start to see if what I compose matches. It's the same when I improvise and when I paint. Sometimes a musical idea will spark a memory, too, and I'll develop it from there. It's a lot of experimentation and exploration." 
Monica openly shares her knowledge and experience in a variety of educational settings, including private instruction and an online workshop for students interested in exploring composition called "Dive Into Composition" offered by her company, Brave Musician. On her Brave Musician podcast, she often discusses compositional process, struggles, and inspiration with others as well as producing a solo episode called "Sharing the composition process and 6 lessons to help you create" in November 2020. 
Monica's music leaves space for her collaborators to bring their whole selves and their entire experiences to the music. Such intuitive and vulnerable music encourages and requires spontaneous musical decision-making, awareness, emotionality, deep musical understanding and a willingness to express as a whole as well as an individual.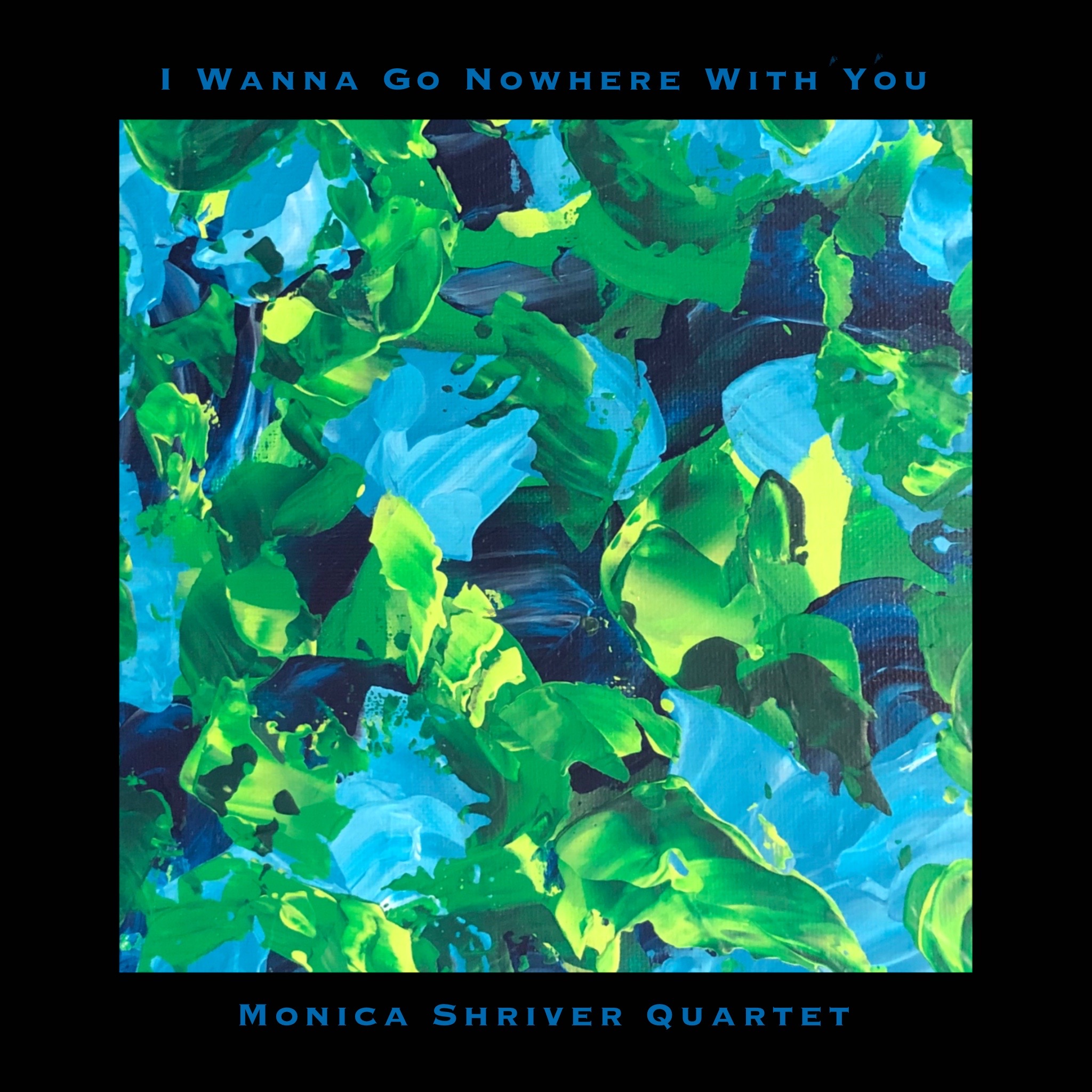 For most of her career, someone could only hear her music in-person, but after making a move in June of 2020 to Nashville, Shriver went into the studio and recorded her debut album featuring her original compositions plus arrangements of "Lonely Woman" (Ornette Coleman) and "Love is Everywhere" (Pharoah Sanders). One of her original compositions, "Knom," an ode to Thelonious Monk, features saxophonist Rahsaan Barber and was released exclusively on YouTube in Sept 2022. Her quartet's first released single, "I Wanna Go Nowhere With You" , another original composition by the bandleader, was released in November 2022 and includes one of her abstract art paintings as the cover art. Shriver's debut album "Acceptance" was released July 2023 in conjunction with a tour in support of the album by her quartet reaching venues throughout the South and Midwest.
LET'S CONNECT!
Please contact Monica using this form if you are:
Interested in purchasing Monica's original music (leadsheets available in C, Bb, Eb and Bass Clef)
Interested in commissioning Monica to write something for your ensemble or special event
Saying "Hi!" or have a question. :)