about Monica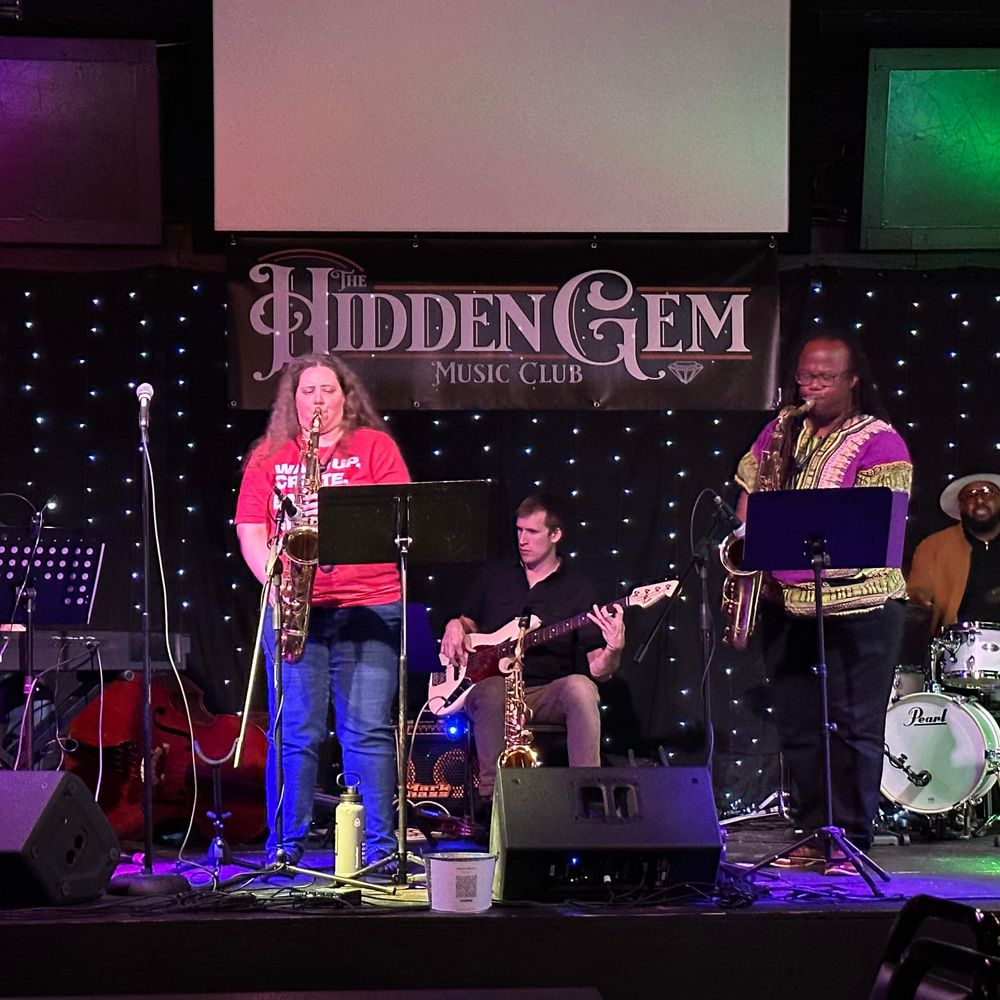 Monica Shriver is a Nashville-based saxophonist, composer, visual artist, and co-founder of Brave Musician®. Her artistic expression embraces vulnerability, collaboration, connection, and is deeply inspired by the vast and complex experiences of being a human. Monica leads an experimental jazz ensemble that pulls from a wide range of material including modern arrangements of music by artists like Ornette Coleman, Pharoah Sanders, and Alice Coltrane, original compositions, and spontaneous full-group improvisations.
For Monica, feelings, and the stories attached to them, are the central inspirations depicted in all of her creative work. Shriver is dedicated to exploring the connections between composition, improvisation, and life. Her intensity and honesty is evident, as she writes and performs her music with maturity and depth. Monica's musical expression is full of intense joy, love, adventure, humor, pain, healing, and vulnerability.
Monica released her first album, Acceptance, in July 2023 which features her original compositions plus arrangements of "Lonely Woman" (Ornette Coleman) and "Love is Everywhere" (Pharoah Sanders). Monica is a Chamber Music America 2023 Performance Plus Grantee and a Spring 2023 South Arts Jazz Road Artist.
Latest News!
July 9-12 Album Release tour
Composer, saxophonist, and visual artist Monica Shriver is dedicated to exploring connections between art, composition, improvisation, and life experiences. Her artistic expressions display her deep value for vulnerability, collaboration and individuality. Shriver's quartet draws heavily on experimental and improvisatory musical forms and settings, and takes much inspiration from the work of groundbreaking artists such as Ornette Coleman, Don Cherry, Pharoah Sanders, and John Coltrane. This performance is made possible with the support of Jazz Road, a national initiative of South Arts, which is funded by the Doris Duke Charitable Foundation with additional support from The Andrew W. Mellon Foundation.
The Monica Shriver Quartet:
Monica Shriver - saxophones, Matt Endahl - piano, keyboards, Alec Newnam - bass, Derrek Phillips - drums, and special guest Rahsaan Barber - saxophone
SHOW TICKETS:
Barking Legs (7/9 at 7:30 PM)
Rudy's Jazz Room (7/10 at 6 PM)
Old First Presbyterian Church (7/11 at 8 PM)
Hidden Gem (7/12 at 7:30 PM)
MASTERCLASS INFO:
Nashville Jazz Workshop (7/10 at 1 PM)
SUPPORT MONICA'S MUSIC AND ART
Would you like to leave Monica a little something to help her keep creating? Your support is greatly appreciated! No amount is too small - it all adds up!
Enter the amount you wish to donate